Criminal Investigative Unit

This Criminal Investigative Unit is the backbone for all of Customs investigations of illegal narcotics and/or contraband. The officer assigned a case at any port of entry serves as the case agent and is responsible for the arrest and the case filing at the Office of the Attorney General for prosecution.
X-Ray Unit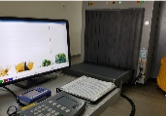 The x-ray machine used facilitates and expedites the inspection of imported baggage and cargo. The machine is capable of penetrating through items that officers are not physical able to inspect.
Dog Detector Unit/ K9 Unit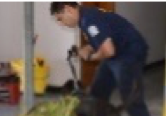 This program currently has four canines serving all ports in detecting and locating illegal contraband and narcotics.

The K9 unit of Dept of Public Safety has two dual purpose canines that assist the department with detection of narcotics and the tracking and apprehension of wanted criminals.
Cargo and Passenger Clearances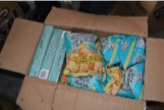 Dutiable items are assessed excise tax and any illegal narcotics are referred to the Investigative Unit for further investigation and prosecution. At the Seaport, officers are tasked to detect dutiable items, illegal narcotics and/or contraband. At the Airport, officers facilitate arriving passengers, baggage, and other items.
Outreach and Education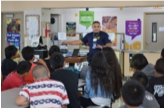 The Division of Customs Service participates in various community outreach or presentations to demonstrate our mission and roles and more importantly, raise awareness on the Division's effort to prevent the importation of contraband and illegal narcotics. In addition to the units of K9, Investigation and X-ray, other sections, such as Assessment and Compliance, also participate in community events in providing outreach about the Division's role in safeguarding all ports.